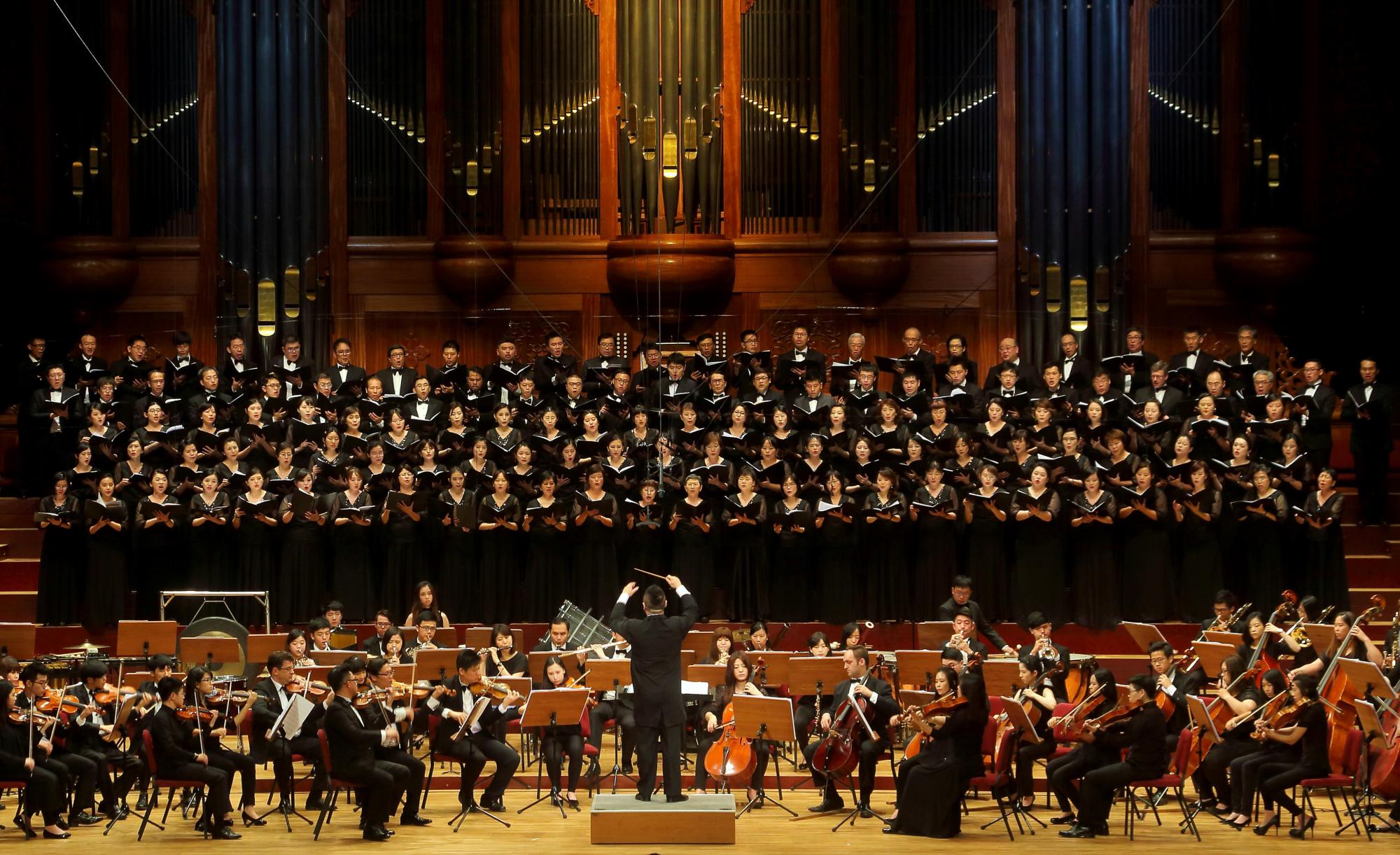 TAIPEI PHILHARMONIC CHORUS
TAIPEI PHILHARMONIC CHORUS
Taipei Philharmonic Chorus, founded in 1972, has established an extensive repertoire and a reputation as one of the most prestigious choruses in Taiwan. Members of the chorus are music lovers from all walks of life. Their love of music, combined with the vision of the conductors, has allowed the Taipei Philharmonic Chorus to greatly increase the number of performances it gives each year. Since it is one of the leading performing groups in Taiwan, Taipei Philharmonic Chorus is awarded and sponsored by the Ministry of Cultural from 1994 to date as an "Outstanding Performing Group".
The chorus has been collaborated or invited to perform with famous orchestras and conductors in many different festivals and countries, such as Russian State Symphony Orchestra, Asian Youth Orchestra, Macao Orchestra, Hong Kong Chinese Orchestra, Dohnányi Orchestra Budafok, Taiwan National Symphony Orchestra, Taipei City Orchestra, National Taiwan Symphony Orchestra, and Evergreen Symphony Orchestra, under the direction of Helmuth Rilling, Günther Herbig, Gilbert Kaplan, Frieder Bernius, Jahja Ling, Shao-Chia Lü, Wen-Pin Chien, among others.
The repertoire of the Chorus includes Bach's "B Minor Mass", "St. John Passion", "St. Matthew Passion", "Christmas Oratorio", Mozart's Requiem, Beethoven's Symphony No.9, Mendelssohn's Symphony No.2, "Elijah", "Midsummer Nights' Dreams", Brahms' Requiem, Verdi's Requiem, Mahler's Symphony No.2, No.8, Orff's "Carmina Burana", to name a few.
From the 140-voice chorus, a smaller 40-voice choir is selected to tour and to perform more selected musical works. This group, known as "Taipei Philharmonic Chamber Choir", has an impressive history of overseas performances, and had become the major professional choir in Taiwan.
The chorus' current music director is Yu-Chung John Ku, with resident conductor Wei-Chun Regina Chang, under the artistic direction of Prof. Dirk DuHei.
---
---
---