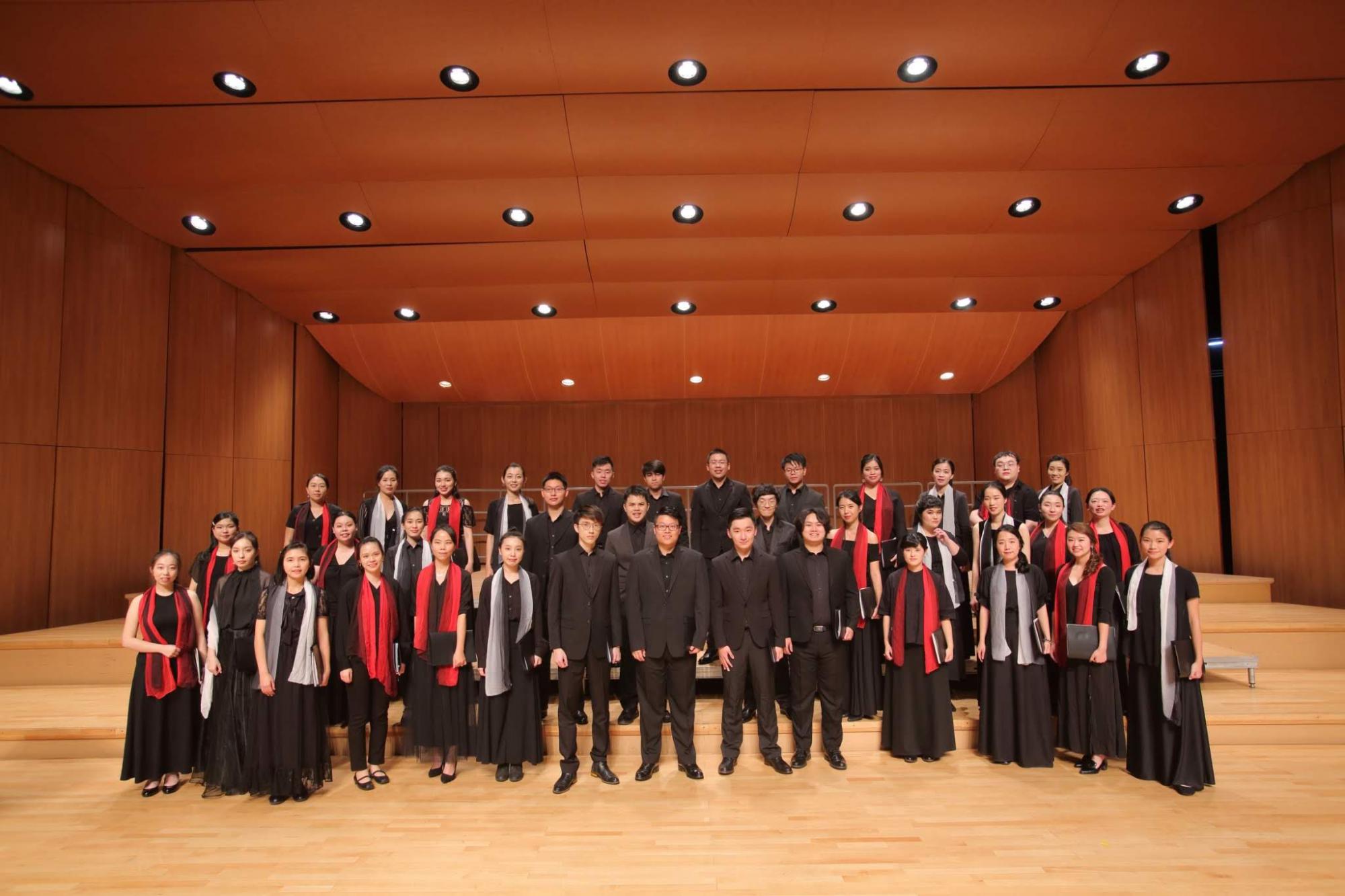 TAIPEI PHILHARMONIC YOUTH CHOIR
TAIPEI PHILHARMONIC YOUTH CHOIR
Taipei Philharmonic Youth Choir (TPYC) was founded by Mr. Dirk DuHei in 2000. Representing the new generation of the world renowned Taipei Philharmonic Chorus, TPYC is composed of young talented singers from age 17 to 26.Since its establishment, TPYC has built up a reputation as a well-trained youth choir with diverse repertoires.
In July, 2003, TPYC took its first European journey to participate in the 21st "Festival Internacional de Musica de Cantonigros"in Spain, and won the champion in both Mixed Choir and Folklore categories. In 2016, TPYC participated the 1st North Sumatra International Choir Competition, and won two gold medal and grand prix. In 2017, TPYC participated the 6th Bali International Choir festival, and won the champion of mixed choir category and gold medal of musica sacara category. In 2018, TPYC participated the 1st Taipei International Choral Competition, and won the champion in mixed choir category and grand prix. Therefore, TPYC have the opportunity to participate World Choral Championship in Tokyo on 2019.
TPYC has also been working with several guest conductors, including Gabor Hollerung (Hungary), Robert Sund (Sweden), Otani Kenji(Japan), Kare Hanken (Norway), Mark Anthony Carpio (The Philippines), John August Pamintuan (The Philippines), Tommyanto Kandisaputra(Indonesia).
The current conductor of TPYC is Mr. Chien-Ming Weng, and Mr. Dirk DuHei still holds the position as the Artistic Director to oversee TPYC's activities.
CHIEN-MIN WENG, CONDUCTOR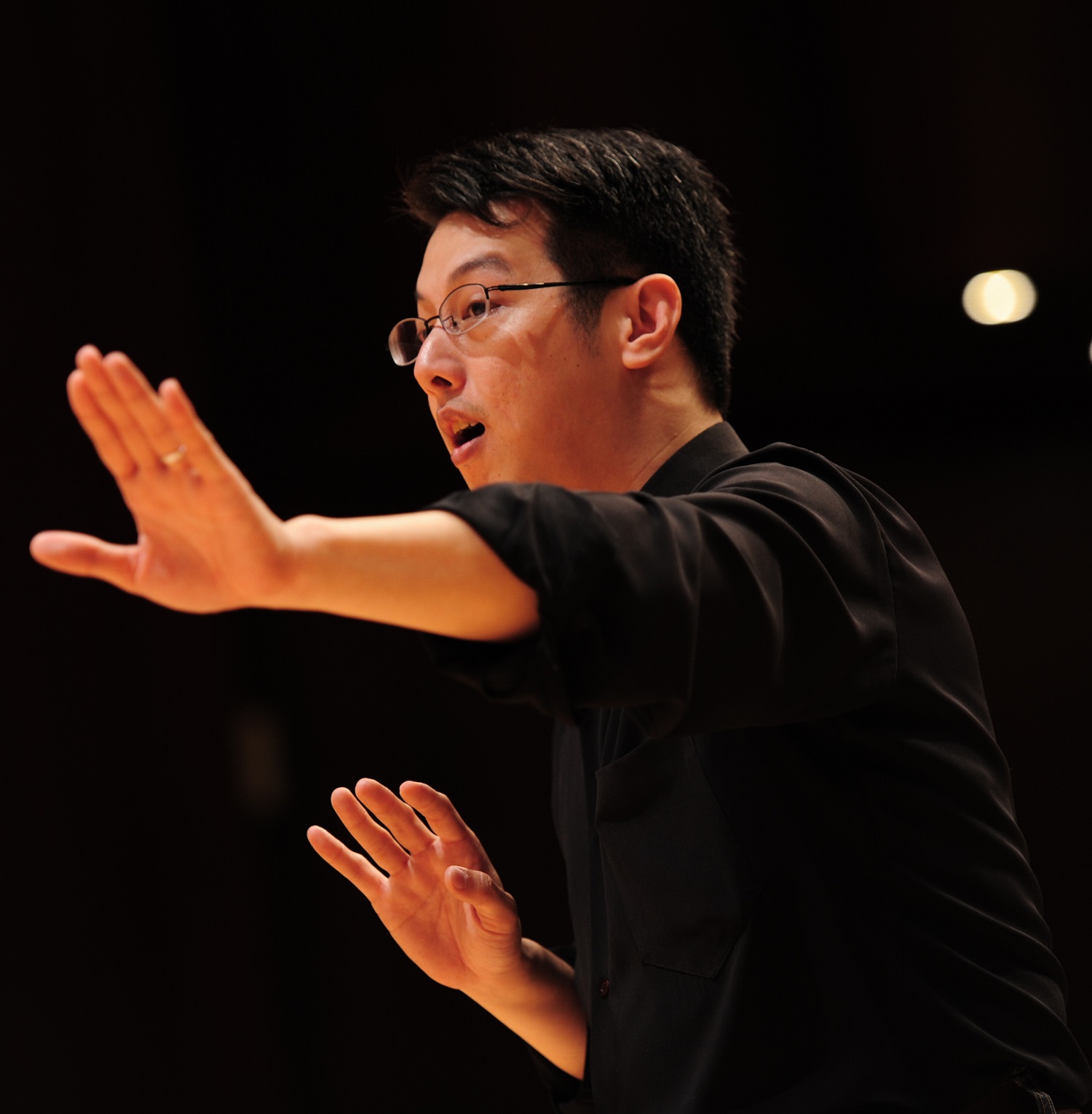 Graduated from Fu-Jen Catholic University with a Master's degree in Choir conducting. He began learning choral conducting in high school and since graduating, Chien-Min devoted himself to popularizing choral education for young people, and won many prizes in national and international choral competitons. 
In 2007, Chien-Min and alumna from Taipei Municipal Zhong-Shan Girls High School established the "Taipei Ladies Singers". Apart from organizing regular periodical concerts, he has been concentrating on improving and popularizing  choral music for female choir. He has also participated many important activities of choral music and concerts nationally and internationally. In 2010, he lead the TLS to attend the Takarazuka International Chamber Choir Contest in Japan, they won Gold for Romantic period program and Silver for Folk Songs program, and achieved second prize for their performance. In 2011, they went to Hungary to attend the "VIVICE International Choral Festival", and achieved the prize for best folksong performing.
Chien-Min served as resident conductor of the Taipei Philharmonic Youth Choir from 2011. In 2016, he lead the TPYC to attend the North Sumatra International Choral Competition in Indonesia, they won the gold prize champion in mixed choir category and Grand Prix. In 2017, they won gold prize champion in mixed choir category in Bali International Choral competition in Indonesia. In 2018, they won gold prize champion in mixed choir category and Grand Prix in Taipei International Choral Competition, and got qualified to attend the World Choir Championship in Tokyo, Japan in 2019.
Now, Chien-Min is also the conductor of Taipei Gloria Oratorio Choir, Min-Chuan Presbyterianism Church Chorale, Chang-Gung University Alumni Choir, Chang-Gung University Choir, and Song-Shan Senior High School Choir.
---
---
---