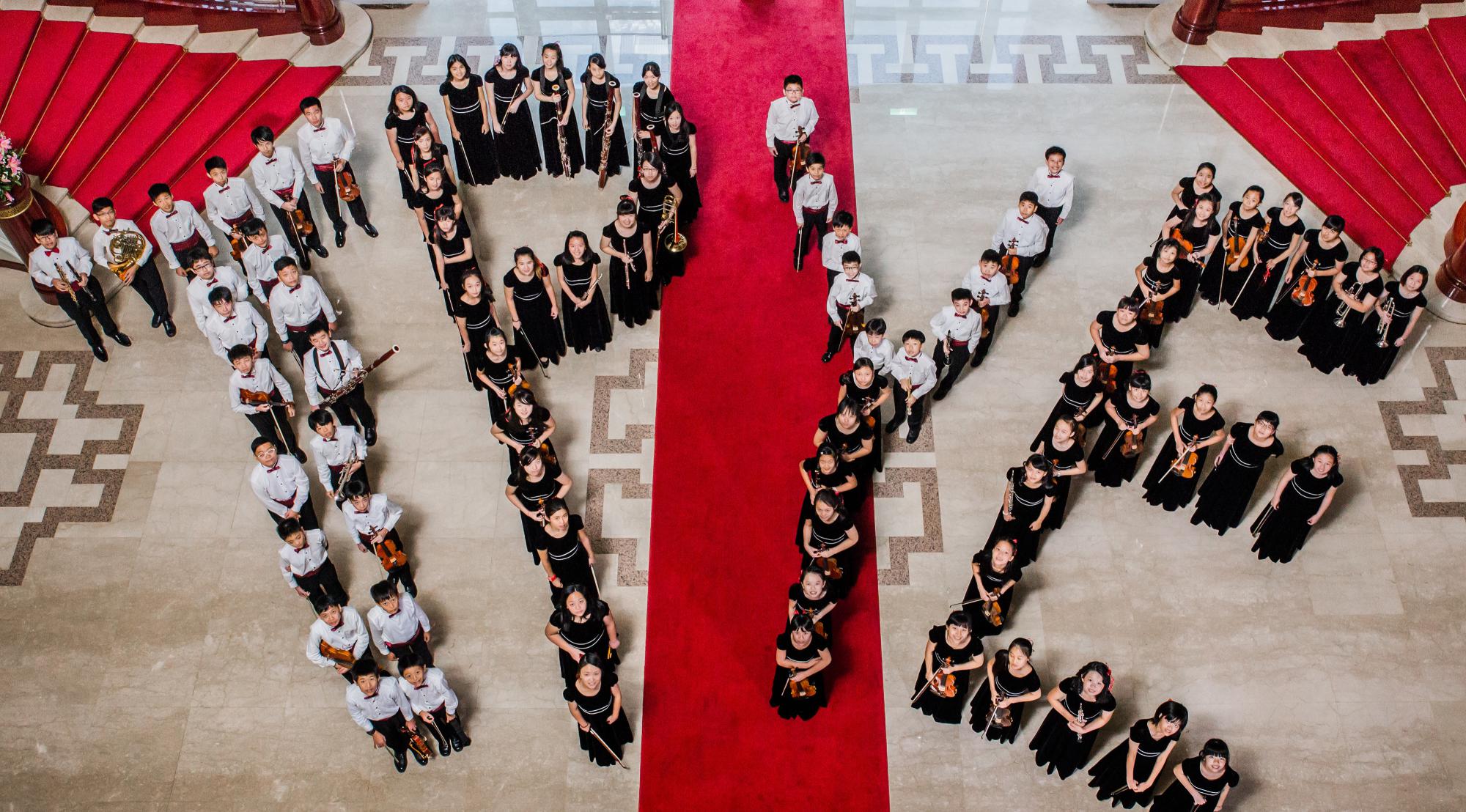 TAIPEI PHILHARMONIC YOUTH ENSEMBLE
TAIPEI PHILHARMONIC YOUTH ENSEMBLE
In 2006, Taipei Philharmonic Foundation started to recruit students from elementary and junior high school in northern Taiwan and established a juvenile string orchestra. The orchestra rehearsed weekly, and held concerts regularly. As all these efforts have received great responses, the foundation decided to expand the string into a chamber orchestra. Thus the Taipei Philharmonic Youth Ensemble (TPYE) was established.      
In the 14 years since its establishment, TPYE has held concerts each year to promote classical music for children. And also by establishing the first corporatization youth orchestra in Taiwan, TPYE is providing a platform for children to participate in full orchestra performance. We also invite Taiwanese outstanding young musicians as guest conductors. Our goal is to let young musicians age from 8 to 18 through participating in classical music or cross-genre concert performances to embrace the pure joy of music learning.
In addition to local performances, TPYE has actively joined the international music scenes in order to broaden the vision for our young members. In 2014, TPYE went to Kanazawa, Japan and collaborate with Orchestra Ensemble Kanazawa, and in 2015, TPYE had its European debut in the first Budapest Music Festival in Hungary. In 2016, TPYE was invited to perform in Los Angeles and Disney California Adventure. In 2017, TPYE participated in the Lisbon Music Festival, Portugal. In 2018, TPYE was invited to Munich, Germany and performed with the ATTACCA Jugendorchester des Bayerischen Staatsorchesters. In 2019, TPYE attended master classes and performed in  Brescia Conservatory, Italy.
Through the group training process, each one of these young musicians has learned the true spirit of being a musician and the responsibility as a member of an ensemble; and as a group, this young ensemble continuously making progress in performing techniques, as well as in professionalism. At the same time, TPYE continue to assist these young musicians to discover their true potentials, The Taipei Philharmonic Youth String Ensemble was established in September 2016, to develop a positive attitude towards future learning in music. Although members are from still very young, technically still have long way to go, but with hard work and under the directions of three current conductors, they will be making significant progress and achievements.
PAUL BO-HUNG LIU, CONDUCTOR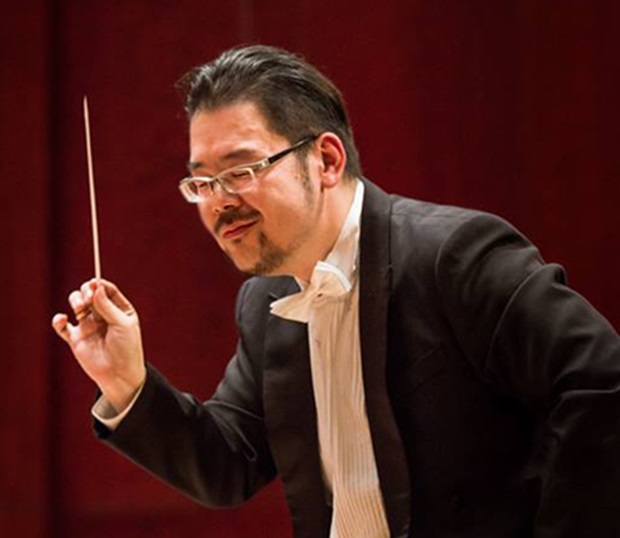 Paul Bo-Hung LIU is currently the conductor of the Taipei Philharmonic Youth Ensemble, CLAP &TAP Chamber Orchestra and the Jingling String Ensemble.Since 2014, he has led the Taipei Philharmonic Youth Ensemble to international performances in Kanazawa, Japan, Budapest, Hungary, Los Angeles, USA, Frankfurt, Munich, Germany, Lisbon, Portugal, and Brescia, Italy.
Paul LIU is very active in the music industry and is often invited to perform with the National Symphony Orchestra, Taipei Philharmonic Orchestra and the Yinqi Symphony Orchestra & Chorus at performances in Japan, China, the United States of America, Southeast Asia, Eastern Europe and Central Europe.
In addition to musical performances, he, simultaneously, exerts his talents of organizational planning in the administration of art, serving as Stage Director for the National Symphony Orchestra, Program Planning Producer for the Taipei Chinese Orchestra. He is also the Marketing Planning, PR Media Administrator and Stage Manager for various performance teams. He has participated in many large-scale performances at home and abroad. He is involved in the production of movie soundtracks and more.
Paul LIU is enthusiastic about music education, his passionate and humorous teaching style is deeply loved by students. After having conducted the Taipei Philharmonic Junior Ensemble, he has planned various large-scale and cross-border cooperation. Simultaneously, in order to broaden the international outlook of young musicians, he led the orchestra to perform in various cities around the world and to share music culture exchange. Each of his performance has surprised and was praised by groups all over the world and reported by the media.
In terms of music and arts, Paul LIU has multivariate development. In addition to being the conductor of the orchestras, his intention is to ease the way for music and musical performance to enter the community and to share same with the general public in a relaxed, lively, simple manner in the hope that more people can appreciate the joy and beauty of classical music.
BEN, CHIA-FU YU, CONDUCTOR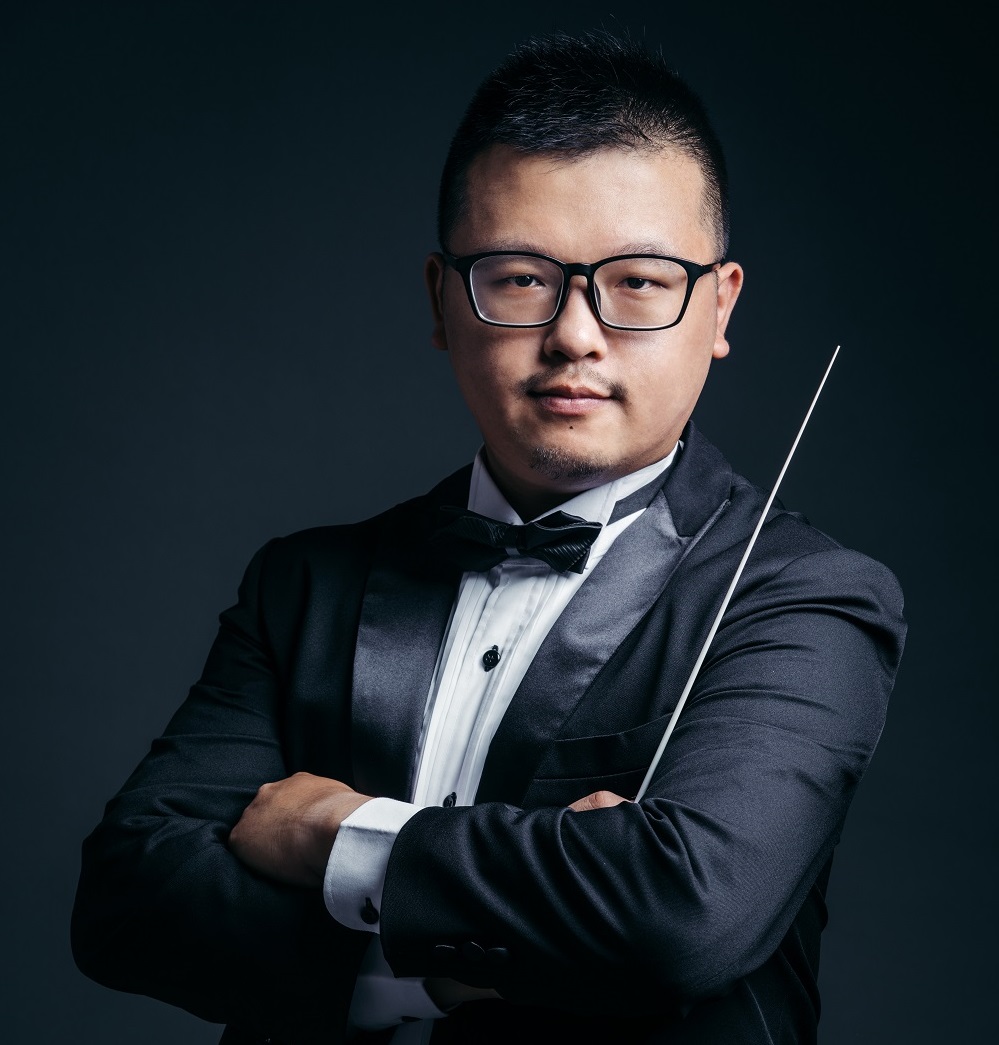 BEN, Chia-Fu YU graduated from the Taipei National University of the Art (TNUA), M.M. Conducting, studied under Maestro Hsu, Sung-Jen in command. He has been instructed by Jorma Panula, Gábor Hollerung, Andreas Delfs, Mark Gibson, Neil Varon, Lü Shao-chia, Yan Huichang and Apo Ching-Hsin Hsu.
He has been invited to the Taipei Philharmonic Opera Studio to conduct the opera Rossini: The Barber of Seville, Donizetti: L'elisir d'amore, Don Pasquale, Verdi: Rigoletto, Bellini: I Capuleti e i Montecchi & Gounod: Romeo et Juliette, the League of Legends GPL 2013 championship finals X Season 3 opening music, Soda Green 10 anniversary of the world tour, and many times premiere of the new generation of composer works. He is also a composer & arranger, work has "Rhapsody of TAIWAN", "Rhapsody of April Rain", children's musical "The Mouse Bride".
January 2016, Chia-Fu won the "First Prize" and "Charismatic Performer Award" in Young Conductor's Competition of National Chinese Orchestra Taiwan; in 2015-16 for two consecutive years won the "My Favorite Conductor Award" in Hong Kong Chinese Orchestra master class.
Now he is the Music Director in Lanyang Symphony Orchestra, Resident Conductor of the Fantastique Philharmonic, Assistant Conductor of the Taipei Philharmonic Youth Orchestra, Taipei Philharmonic Youth Ensemble, Taipei Philharmonic Opera Studio.
SZU-WEI HUANG, CONDUCTOR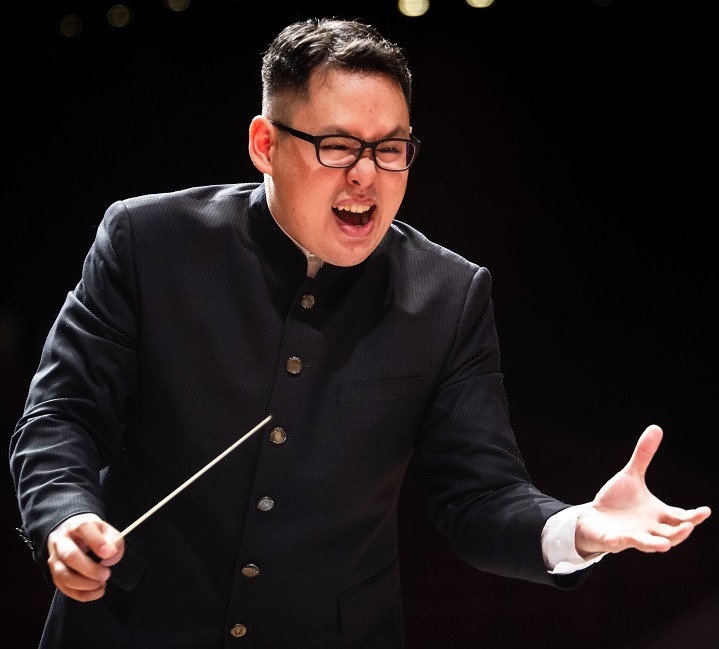 Born in 1985, Szu -Wei HUANG completed his undergraduate and graduate studies respectively at the Soochow University Department of Music and the University of Taipei Department of Music Master's Program, majoring in violin performance. While enlisted, HUANG served as the concertmaster of the Ministry of National Defense Symphony Orchestra (MNDSO) and the conductor of its string ensemble, the latter experience inspired him to pursue a career in conducting. In 2014, HUANG receive his second master's degree at the Fu Jen Catholic University Music Department Graduate Studies Program, major in conducting. He has studied under Lian -Chang KUO (professor at the Fu Jen Catholic University), Chu -Sen Felix CHEN (former general director of Taipei Symphony Orchestra) and Li -Pin CHENG (general director of Taipei Chinese Orchestra). In May 2019, HUANG was accepted by the National Taiwan Normal University Department of Music as the first class of PhD candidates in conducting. HUANG has worked with many high school ensembles which showed promising outcomes at the National Student Competition of Music. Among them, the New Taipei City Sanhe Junior High School String Ensemble won 1st prize in junior high school category in 2014; the Kang Chiao International School String Ensemble won 2nd prize in senior high school category with in 2016.
In addition to directing student ensemble to excellence, HUANG was keen to better himself by participating in many international competitions. He was one of the finalists for the BMI International Bucharest Conducting Competition in 2015 & 2018, and the Black Sea Conducting Competition in Constanta, Romania in 2017. HUANG also attended many conducting master classes: with Maestro Ho -Chung YEH (former assistant conductor of the Chicago Symphony Orchestra), accompanied by St. Petersburg Chamber Philharmonic; with Maestro Douglas Bostock, accompanied by Argovia Philharmonic Orchestra; with Maestro Sigmund Thorp, accompanied by Taipei City Symphony Orchestra.
HUANG now serves as the conductor of the Affiliated Senior High School of National Taiwan Normal University (HSNU) Music Program's orchestra, Hsin Tien Senior High School Music Class Orchestra, Kang Chiao International School String Ensemble, Taipei Philharmonic Youth String Ensemble, Sanhe Junior High School String Ensemble, New Taipei City Rongfu Elementary School String Ensemble, Taiwan Soka Association's affiliated string ensemble and as assistant conductor of the Taipei Philharmonic Youth Orchestra.
---
---
---