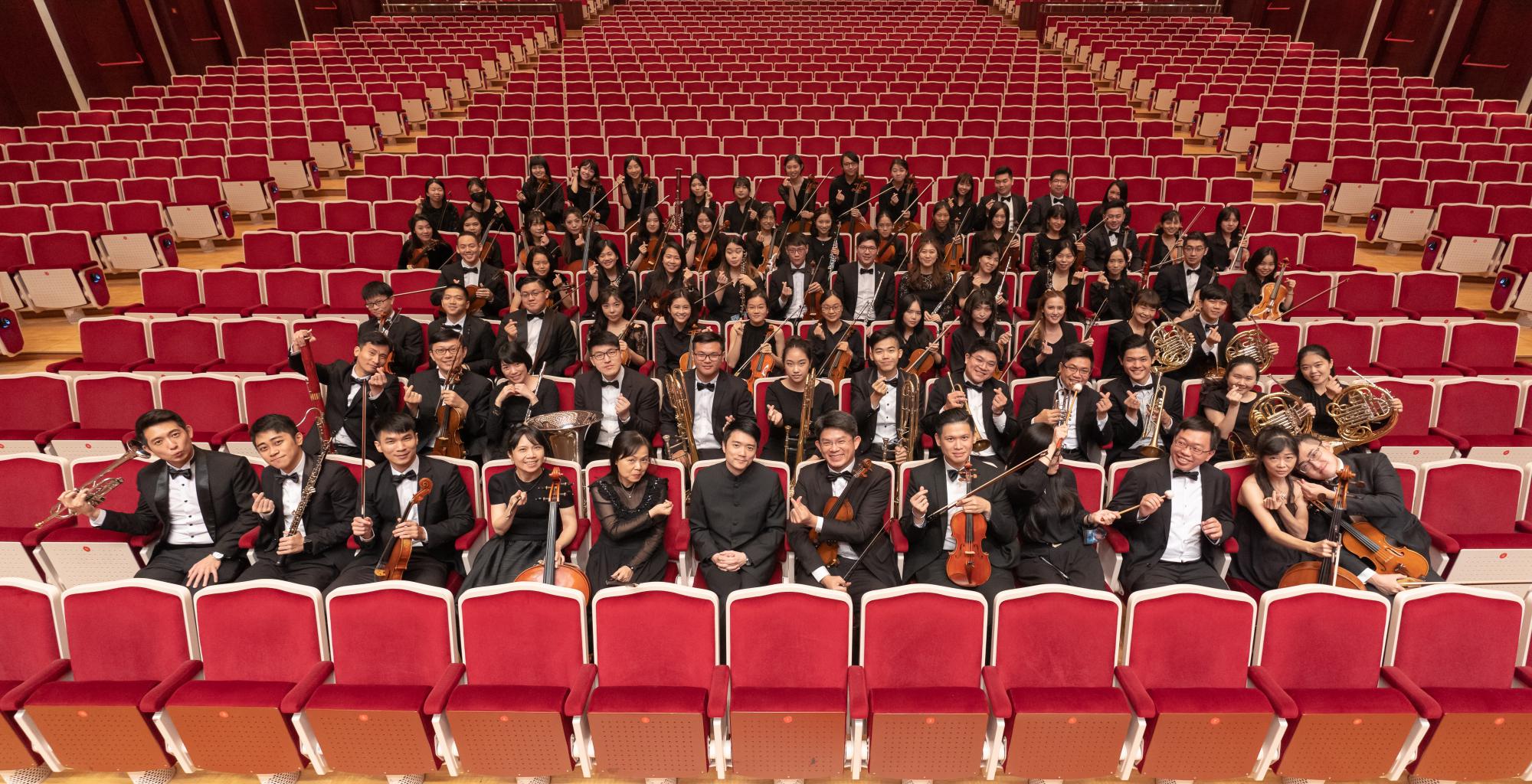 TAIPEI PHILHARMONIC YOUTH ORCHESTRA
Taipei Philharmonic Youth Orchestra
The Taipei Philharmonic Youth Orchestra was founded in the year of 1989, serving the purpose of accompanying the Taipei Philharmonic Chorus during performances. In the fall of 2004, the Artistic Director of Taipei Philharmonic, Dirk Du, expanded the orchestra to become an orchestra that meets on regular basis.
The Taipei Philharmonic Youth Orchestra had gathered the most talented young musicians from all over the country. The artistic committee, including Artistic Director Dirk DuHei, music director Yao-Yu Wu, assistant conductor Chia-Fu Yu, Szu-Wei Huang, and resident musicians Shih-Chieh Chen, Yi-Ling Chen, Tsung-Hsien Chiang, Tsai-Chi Wang, Chien-An Chen , Feng-Yu Shih, helps training the members of the orchestra. Under the strict training, the orchestra has reached the level of a professional orchestra. And, with the vitality and passion of the young musicians, they really gain respect from the audience.
The orchestra has done major symphonic works (Beethoven's 3rd, 4th, 5th, 6th, 7th, and 9th Symphony, Tchaikovsky's 4th, 5th, 6th symphony, Respighi's Pines of Rome…etc), concertos (Beethoven's 5th piano concerto and violin concerto, Brahms' violin concerto, Tchaikovsky's piano concerto and violin concerto, Sibelius's violin concerto, Rachmaninoff's 2nd and 3rd piano concerto, Fukuda's concerto for double guitars…etc), choral-orchestral works (Handel's Israel in Egypt, Mozart's Requiem, Haydn's Creation, Beethoven's Mass in C, Brahms' A German Requiem, Mendelssohn's Die erste Walpurgisnacht, Puccini's Missa di Gloria, Orff's Carmina Burana…etc), operas (Mozart's Die Zauberflöte, Donizitti's L'elisir d'amore, Strauss's Die Fledermaus, selections from Wagner's operas…etc), and musicals (Bernstein's West Side Story, L. Webber's Joseph and the Amazing Technicolor Dreamcoat, Kao's Paradise Kingdom…etc), among others.
This orchestra's main purpose is to provide opportunities for young conductors, soloists, and performers to have a stage to perform, and for young composers' new compositions as well. They have worked with internationally renowned young artists such as violinists Vilde Frang, Maria Solozobova, Yu-Chien Tseng, Keng-Yuen Tseng, pianist Ching-Yun Hu, Chun-Chieh Yen, Yi-Chih Lu, and composers Nan-Chang Chien, Huang-Long Pan, Che-Yi Lee, Shueh-Shuan Liu, Da-Wei Kao, among others.
Meanwhile, the orchestra started to collaborate with youth orchestra all over the world. They host the audition for the Asia Youth Orchestra (AYO) in Taiwan since 2005, and arranged the Asian tour for AYO in Taipei since 2006.
YAO-YU WU, MUSIC DIRECTOR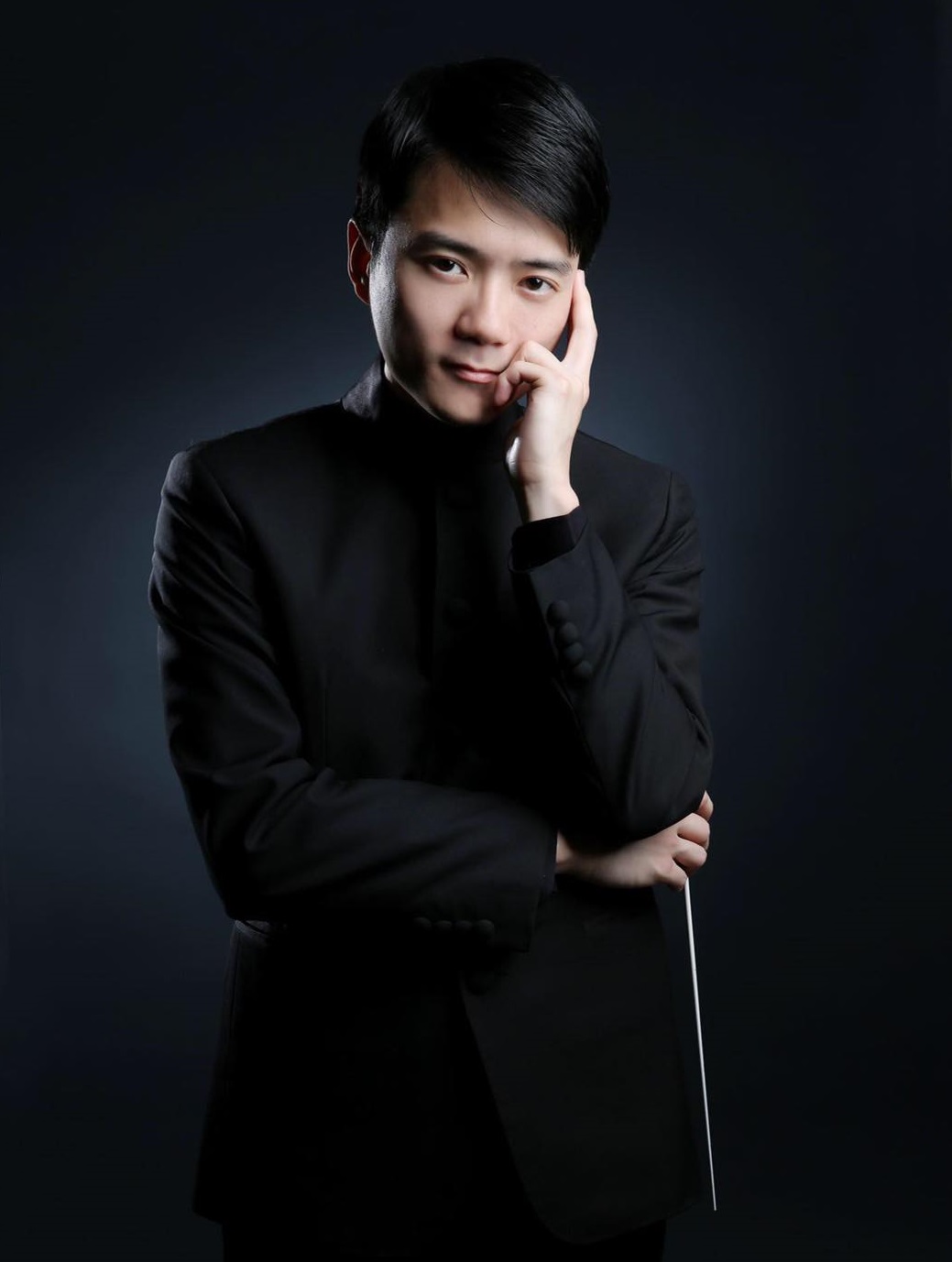 « Yao-Yu Wu has a extremely outstanding performance in the final round, when he conducts Stravinsky's ballet music "Firebird", his elegant, exquisite gestures inspire orchestra with enthusiasm.»
 - Le Figaro
Taiwan-borned conductor Yao-Yu Wu began his conducting learning in Taipei National University of Arts.
In 2013, during the second year of Wu's conducting learning, he won the Grand Prix de Direction (First Prize) of 53rd Besançon International Competition for Young Conductors, also Coup de Coeur L'Orchestre (Prize from Orchestra) and Coup de Coeur du Public (Prize from Public).After this competition, Wu began his career by cooperated with numerous world-known orchestras.
In 2014 he was invited to conduct St. Petersburg Symphony Orchestra at renowned St. Petersburg Philharmonic Hall.
In 2018, he was invited to present a series of concert tour in Région Pays de la Loire with Orchestre National des Pays de la Loire.
In recent years his cooperated orchestras included: St. Petersburg Symphony Orchestra, Polish National Radio Symphony Orchestra, National Orchestre de Lorraine, National Orchestre de Bordeaux,  Orchestre National des Pays de la Loire, Macao Symphony Orchestra, Taiwan Philharmonic, Taipei Symphony Orchestra, National Taiwan Symphony Orchestra...etc. The cooperated artists included: Alexie Volodin, Oliver Charlier, Tzimon Barto, Nemanja Radulovic, Jakub Jakowicz, Jean-Daniel Bugaj, Men-Chieh Liu, Yu-Chien Tseng, Wu-Man, Wen-Sinn Yang...etc.
In 2019, he is the assistant conductor of Maestro Shao-Chia Lü, collaborated with Taiwan Philharmonic to perform Puccini: Tosca, in the same production he is also the guest conductor to conduct serie tour. 
In 2019, Wu was invited by National Taiwan Symphony Orchestra to record a Taiwanese folk music album. In the same year, he collaborated with worled known pipa player Wu-Man and former principal Cellist of Bavarian Radio Symphony Orchestra, Wen-Sinn Yang,recorded a contemporary music by composer Shi-Huey Chen and be published by American New World CD company. 
For the purpose of seeking higher value of arts, Wu rejected most of concerts in 2017/18 season and chose to study again in Universität für Musik und darstellende Kunst Wien.
Currently, Wu is the music director of Taipei Philharmonic Youth Orchestra.
---
---
---